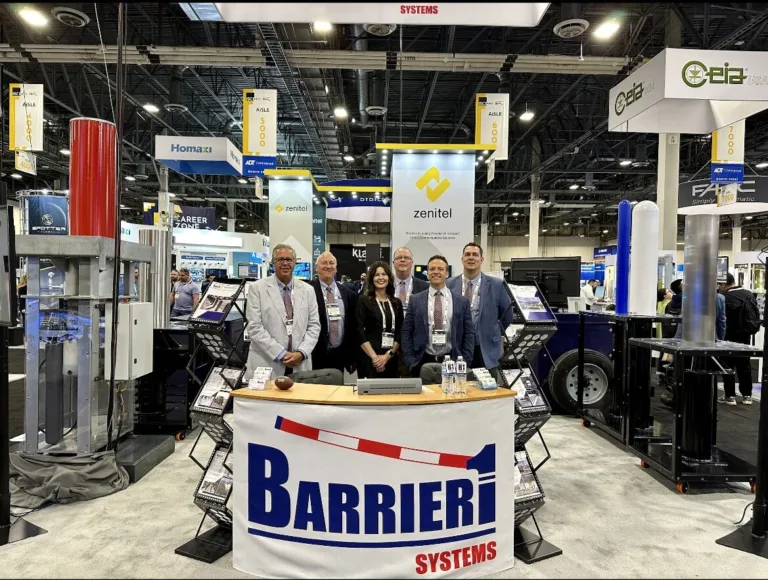 Barrier1 Enters New Era, Elevating Perimeter Security with Renewed Focus on Innovation and Service
Reimagined Lineup of Vehicle Barrier Systems Designed for the Mainstream Showcased at GSX 2023
Dallas, TX (September 11, 2023) – Barrier1 Systems, the industry leader in perimeter-hardening physical security barriers, proudly ushers in a new chapter at GSX 2023, showcasing its range of mainstream perimeter security solutions and enhanced service offerings at booth #3961.
"GSX is the perfect backdrop for us to reintroduce ourselves to the security industry at large," said Mark Borto, CEO, Barrier1. "Yes, we've grown up in this industry, but now we are able to leverage our decades of experience to forge an innovative forward that focuses on mainstream applications for some of our most popular products. This includes expanding our product categories to serve new, previously inaccessible verticals that are beginning to see the value and safety benefits of our vehicle barrier systems."
With a deep commitment to delivering cutting-edge solutions that safeguard businesses, communities, and critical infrastructures, Barrier1 has redefined its approach, embracing a newfound clarity in how it wishes to project itself within the security industry. Driven by its core pillars — innovation, reliability, and client-centricity — Barrier1 continues to create industry-leading products that cater to a diverse range of verticals, including store fronts, safe cities and municipalities, data centers, fences, and more.
With the largest portfolio of crash-tested barriers in the industry, Barrier1's product line reflects its dedication to diversification and excellence. The company's offerings span a wide array of categories, including retractable barriers, vehicle wedge barriers, patented net barriers, crash beams, drop arms, high security bollards, cable barrier systems, retractable vehicle barriers, and safety bollards. All Barrier1 products are designed and manufactured in the USA for the highest level of quality and durability.
GSX attendees are invited to witness several of these solutions in action at Barrier1 booth #3961. The company's experienced team of customer-centric physical security barrier experts are also on hand to discuss these new products and share insights on how to best apply these solutions in various environments.
For more information about Barrier1's product offerings, please visit www.barrier1.com or visit us at GSX 2023 booth #3961.