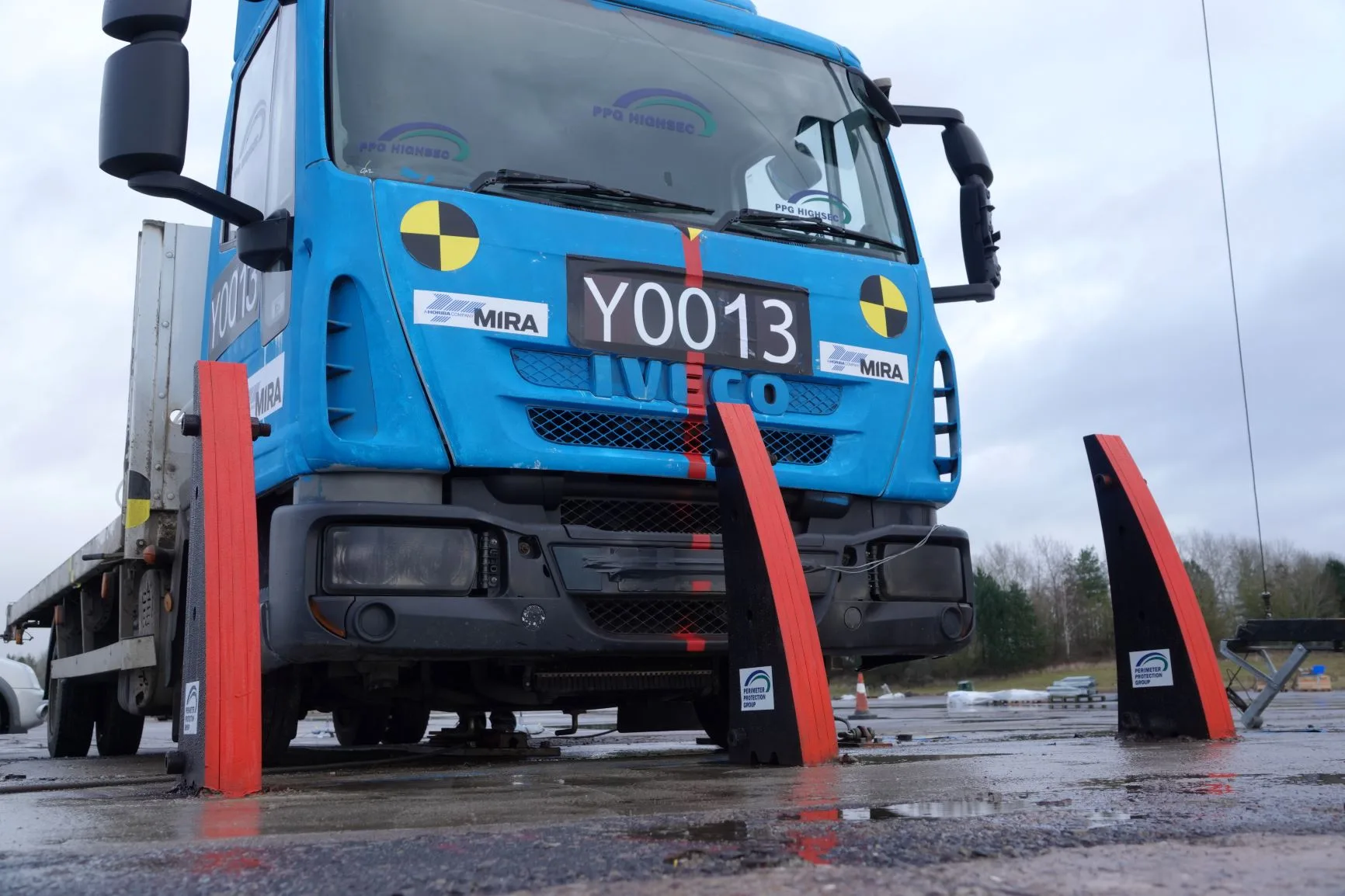 Barrier1 Displays Expansive Range of Crash-Rated Vehicle Barrier Systems at ISC East 2023
Featured Products Highlight Range of Solutions for Temporary Events, High-Security Facilities, Critical Infrastructure, and Public Safety Applications
New York, NY (November 15, 2023) – Barrier1 Systems, the industry leader in perimeter-hardening physical security barriers, is exhibiting a variety of crash-rated vehicle barrier systems at ISC East 2023 at the Javits Center in New York City. Most notably, Barrier1 is demonstrating a selection of high-security bollards, drop arm solutions, and folding gates on the show floor, serving as a testament to its expansive range of perimeter security solutions.
"Security barriers are no longer perceived as solutions for just for high security applications, and have moved into the mainstream for a wide range of commercial and industrial applications," said Mark Borto, CEO, Barrier1. "That is why we are featuring several examples of our crash rated security and safety barriers here at ISC East, so attendees can see firsthand how our solutions can better protect their facilities." 
The following solutions on display at Barrier1 booth #310 include:
The EntraQuick® PU 30 High Security Folding Gate offers all the advantages of the EntraQuick® II gate and more. The steel folding gate and its containment system offers maximum protection against impact loads from vehicles up to the size of a pick-up truck, travelling at speeds of up to 48 km/h. which means that the EntraQuick® PU 30 can be used as a high security gate. This makes the EntraQuick® PU 30 a high-security gate ideal for high-security areas.
The Avenger M50 Surface Set Drop Arm Barrier is a crash-rated beam barrier designed to stop a 15,000lb vehicle travelling up to 50 mph. The unique surface set design allows for a quick setup and provides the ideal anti-ram vehicle barrier solution necessary for critical infrastructure including nuclear facilities, oil and gas refineries, and other sites where installing an in-ground foundation may be problematic. Electric and manual versions are available allowing for vertical arm raise and/or horizontal rotation for opening or closing of roadway.
The CityProtector M40 Bollard was inspired by the biomechanics of nature to meet the practical needs of modern city life. With a shallow foundation depth of less than 9in, the CityProtector M40 is ideal for urban installations where pipes, underground garages, and other structures run underneath the surface. The CityProtector M40 can be assembled and disassembled manually by only one person, eliminating the need for heavy machinery such as cranes or forklifts. Its unique shark-tooth design can be uniquely customized with a variety of options including the integration of benches, planters, bicycle racks, directional signage, and more for an aesthetic yet effective perimeter solution.
For more information about Barrier1's product offerings, please visit www.barrier1.com or visit us at ISC East 2023 booth #310.